Armour Stone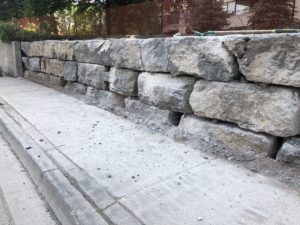 As a specialist in the construction and landscaping trades, Twin-City Interloc can source the right stone materials for your special projects. We supply and install quality quarry stone products such as Armour Stone for results that are durable, efficient and timely.
What is Armour stone?
Armour stone is a natural quarry stone, chosen for its durability and resistance to wear and erosion. Traditionally, Armour Stone is quarried by drilling and blasting, so its final size, shape and quantity could not be guaranteed.
Through advances in air-deck quarrying technology, We can now offer Armour stone that is consistent in size, shape and weight, yet looks completely natural. Our flat-topped stones can be easily stacked to create beautiful retaining walls. 
Applications
Retaining Walls

Entrance pillars or gateways

Stunning water features

Naturalistic rock gardens

Around pools