Snow Removal Services
Speed, Accountability, Superior Service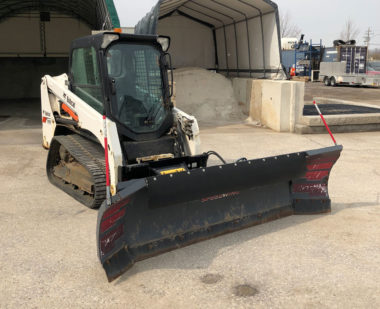 Twin-City Interloc is a leader in the commercial and industrial snow maintenance industry with a commitment to excellence that dates back to the founding of our company in 1987. Specializing in high level commercial and industrial properties, we provide early and thorough snow and ice removal.
Twin City Interloc is committed to working with you to minimize your businesses environmental footprint. Call us today to discuss some of environmentally friendly snow clearing techniques.
Let us take the worry out of winter with our 24/7 service and monitoring
Through 24-hour monitoring of weather and site conditions we can properly manage and deploy our services quickly and efficiently to ensure a safe, clean and accessible site. 
We have built our business on customer service and are always available for on-site meetings and follow-up meetings as required. We are constantly evolving with newer products and techniques and always remain open to suggestions and feedback on how to improve.
At Twin-City Interloc we are constantly improving and maintaining our equipment. We have the latest Boss salters with digital calibration to ensure proper spread rates. All our vehicles are equipped with GPS monitoring including geofencing of each property and real time recording of salter activation. Salt trucks are also equipped with dash cameras as an added level of insurance. 
Twin-City Interloc understands the environmental impact of salt use and the damage that it causes. Since 2012 we have been using liquid anti-icing and de-icing practices at various locations. We are Smart About Salt Certified and always encourage all our clients to adopt this strategy to protect our waterways and drinking water.  
Being a leader in the industry we are repeatedly called on by various municipalities and clients to provide winter maintenance on locations that require tight timelines and quick responses. With our exceptional safety record, we are proud to have the lowest insurance rating for winter maintenance in the industry.
2021-2022 Snow Flyer